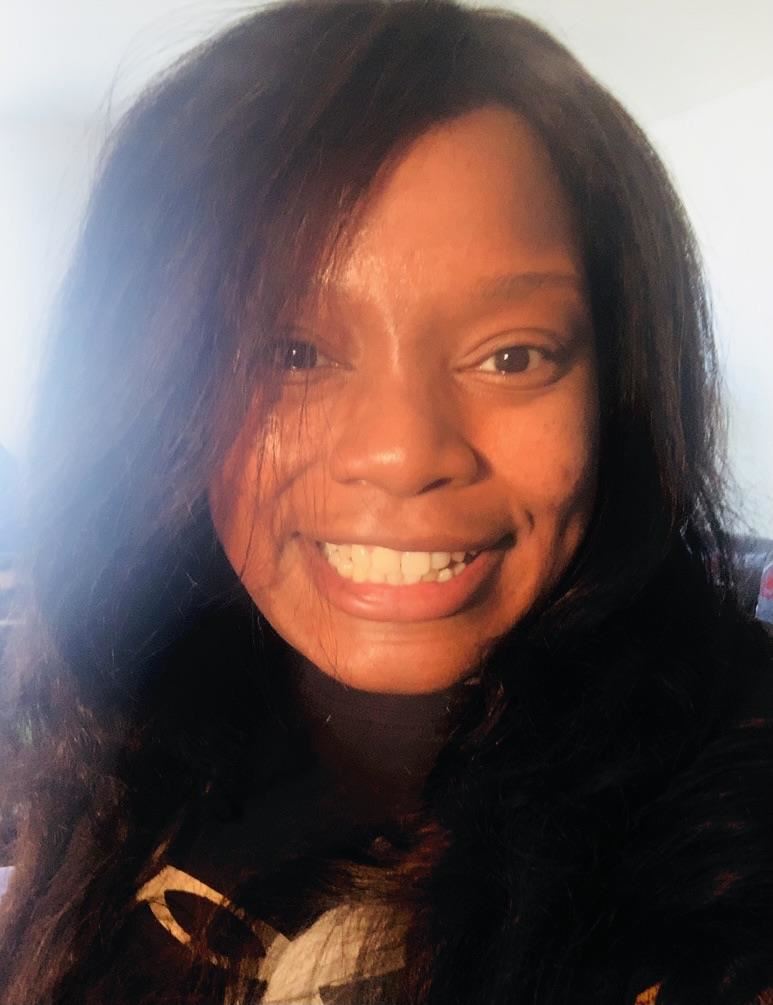 Phone:
Email:
Degrees and Certifications:
Ms.

T. Brown (Dance Educator)

Presently, I am the Orange High School Artistic Director, Head Cheer Coach, and the Dance Company Advisor. A sixteen-year veteran teacher joined the OBE in 2006. I am engaged in producing several writings, choreographic projects, and counseling for my professional career. I received all of my leadership administration certifications from NJDOE plus an M.F.A. degree in Dance and Musical Theatre from Sarah Lawrence College and a B.F.A. degree in Dance and Children's Theatre from Howard University. I specialize in Contemporary, Jazz, Lyrical, Folk Traditional, Musical Theatre, and Modern styles of movement forms found in the Afro-Caribbean, Brazilian, Peruvian, European and Asian Diaspora. I am a certified Reiki Master Teacher, Barre Method Instructor, Zumba Instructor, Zumba-Step Instructor, Zumba HIIT, Spinning Master Instructor, as well as kickboxing, personal training certified instruction, and boxing coach certification. A resident of The Netherlands for two years, I am fluent in three languages. I taught dance technique, dance history, developed a Catholic School's curriculum in General Science and wrote the High School's Dance Curriculum 2007-2019 for the Orange Public School Township in the state of New Jersey, recruited, and mentored aspiring young performing artists in the public school system, universities, colleges, and private art institutions in New York City, New Jersey, and North Carolina for over fifteen years. I received a total of 9 Rising Star Award Nominations for OHS's Spring Musical Production, Once on This Island, 2009 in Choreography. The OHS Cheer Squad under my leadership brought home The Most Spirited Award in the 2015, 2016, 2017, 2018 & 2019 Cheer For The Cure Competition. We won our Cheer & Dance Division in the Cheer IceBreaker's Competition 2019. I performed as a professional dancer with The Peru Negro Dance Ensemble, Phyllis Rose Dance Company, The Fuschia Dance Company, 21 Cap Theater, Ensemble Studio Theater, Howard Players, Kelcie Collie's Children's Theatre, Outreach Artists, BAM, St. Joseph's Theatre, The North Carolina Dance Festival, The Chuck Davis African American Dance Ensemble, Carolina Theatre, CAF's Art Festival, and other Off-Broadway venues. I am a member of the NDEO(National Dance Educators Organization), and this year we will conduct a group of talented dancers into our new Dance Honor Society. I have been a member of the Danspace Project, The Ailey Extension Adult weekend classes, and The Carolyn Dorfman Summer Dance Intensive at Kean University for the last three consecutive years. I have, also, appeared as an actress and dancer in several musicals, television showcases, videos, and films.

MS. T. BROWN

Students, Parents & The Orange Community, WELCOME BACK to our 2022- 2023 School Year!
Last Modified on September 6, 2022