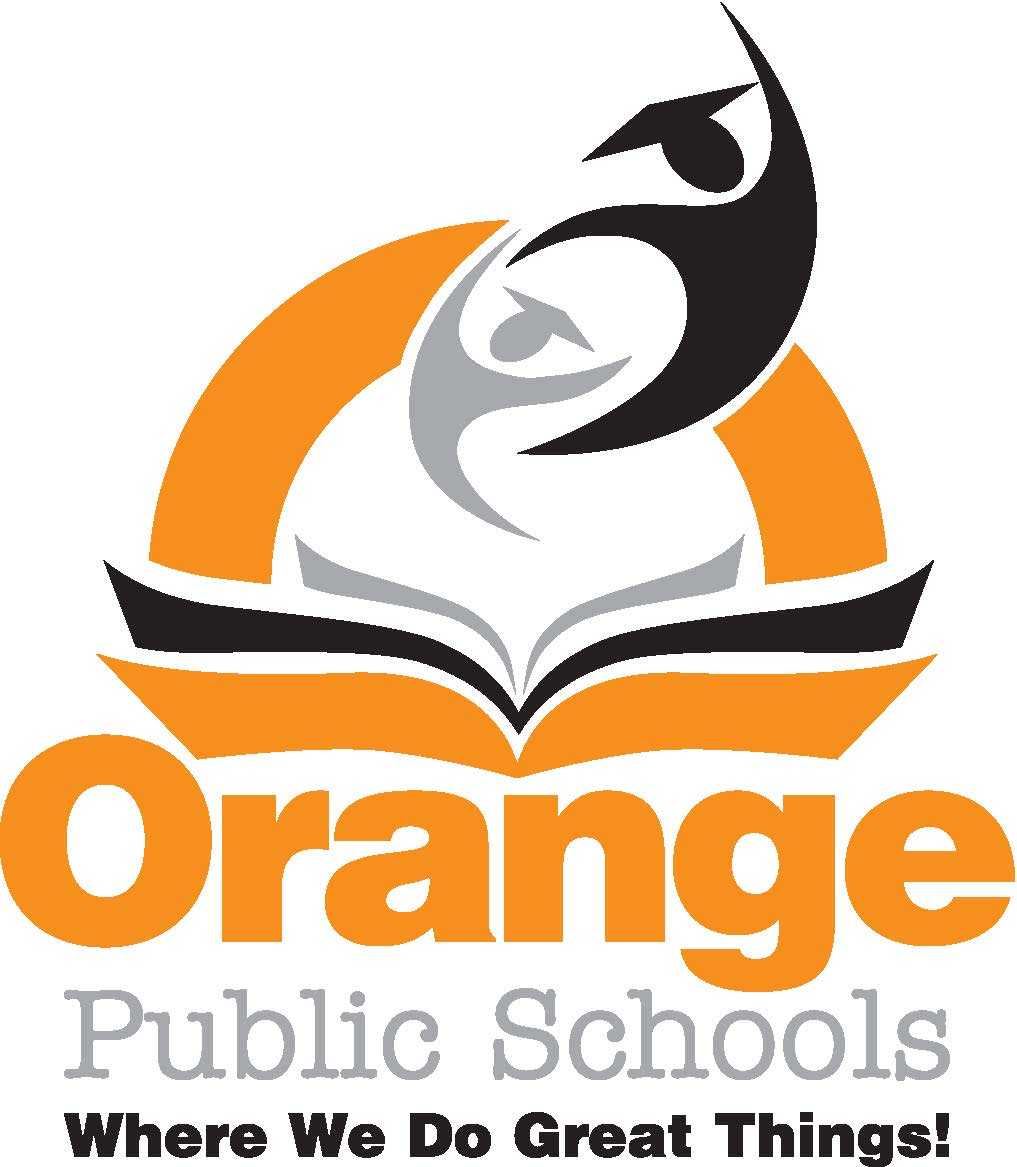 Cleveland Street School


at


Our Lady of the Valley
518 Valley St., Orange, NJ 07050


(973) 677-4100(Main office) (973) 677-9109 (Fax)




Mr. Robert Pettit
Principal
* * * *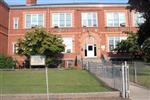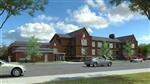 We have had a successful transition from Cleveland Street School to our temporary location for the next 3years at Our Lady of the Valley!
Congratulations to our
Perfect Attendance Winners!
(Ms. Lasher, Mr. Crawley, and Mr. Levenson's Class)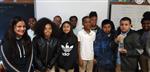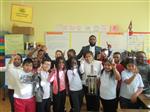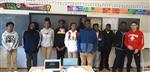 * * * *
Students of the Month!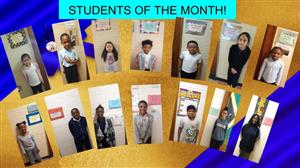 Lesly Ordonez(K), Jaden Barnieh(K), Laren Chaura(1), Kaylen Jeter(1), Bradley Morocho(2),
Lilian Guerra(2), Merissa Primo(2), Joshua Holton(3), Phoebe Opeywa(3), Donavan Cosmeus(4),
Serena Moore(4), Aniyah Moore(4), Gerardo Figueroa(5), Omari Concepcion(5), Nadira Azonto(7), Zafina Dent(7)
* * * *
Congratulations to Mr. Deloatch and his 6th grade Math Students on becoming IREADY Champions!
* * * *
* * * *

* * * *


During the renovation of our school building, the Cleveland Street School faculty and staff will hold classes and school events at another school building. The new location is Our Lady of the Valley in Orange, NJ.


Our Lady of the Valley
518 Valley St., Orange, NJ 07050
(973) 677-4100 (973) 676-8492 (Fax)

* * * *
September 2018 Tech Bytes Now Available
* * * *
Moise Voltaire & Jerry Alexandre
Score Again at Geography Bee


For the 2nd year in a row, 7th graders Moise Voltaire and Jerry Alexandre are Cleveland Street School's Geography Champions! In 2017 when they were 6th graders, Moise and Jerry, with their Social Studies teacher, Mr. Marc Levenson, were Orange school district winners. (Scroll down to see that story)


Grade 5 through Grade 8 students competed in the district wide Geography Bee on May 16 at Park Avenue School. Teams of students for Cleveland Street, Oakwood Avenue Community, Rosa Parks Community, Park Avenue and Lincoln Avenue Schools were organized by grade levels to see which team could answer the most questions relating to locations in these United States, mountains and lakes around the world, geographic coordinates, popuations and more. The fifth and sixth graders battled it out in elimination rounds before the final competition. The winning team was Rosa Parks Community School with a score of 50 points and second place winner Park Avenue School, with a score of 30.


After elimination rounds, the seventh grade winner was Cleveland Street School, scoring an impressive 80 points against Lincoln Avenue School team, with a score of 30.


The Geography Bee Coordinators were Ms. Linda Epps, Supervisor of Social Studies and Technology, Dr. Denise Harlem, Technology Coordinator, and Mr. Marc Levenson, Social Studies teacher at Cleveland Street School, who served as emcee for the evening. The Bee judges were Dr. Terri Russo, Director of Curriculum and Instruction, and Assistant Principals Devonii Reid and Joshua Chuy. Principal Dr. Erica Stewart managed the game components.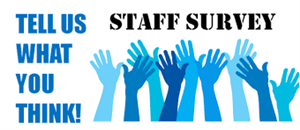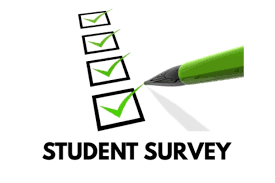 Grades 3 - 5
Grades 6 - 7
* * * *
"Leave No Stone Unturned"


Euripides




If you

say

that you

will

leave

no

stone

unturned, you are

emphasizing

that you will

try

every

way

you

can

think

of in order to achieve what you

want

.



Definition of 'leave no stone unturned'

Collins Online Dictionary
* * * *
* * * *

Coming Soon!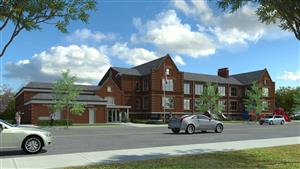 Cleveland Street School's Renovation and Addition are on the way!
Last month, the demolition of three houses to the left of the school was completed to make room for the new addition. This project is long overdue and desperately needed. There will be major changes, and all of them (continue)


Photo Gallery
* * * *

We are pleased to announce that Cleveland Street School has fulfilled the criteria to be designated "Certified School Digital Citizenship" for the 2017 - 2018 school year. A Common Sense Certified School is dedicated to teaching young people how to be safe, respectful, and responsible Online. This involves providing life-long skills to be safe and responsible on the Internet. Congratulations to the following Cleveland teachers who are Certified Educators of Digital Citizenship: Charmaine Fraser, Stephanie Gagliano-Sabol, Leah Baguidy, Lynda Jackson, Jaime McConnell, Toshia Copeland, Tiesha Smith, Takiyah Jackson, Marc Levenson, Joe Nathan, and Miriam Martin. We commend them for their services to our students.
* * * *
Geography Bee
2017 District Winners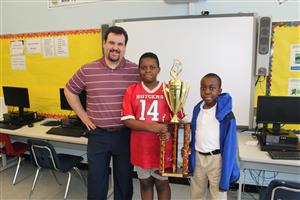 The National Geography Bee is an annual geography contest sponsored by the National Geographic Society. The bee, held every year since 1989, is open to students in the fourth through eighth grades in participating schools from the United States. This year the Orange school district winners were Moise Voltaire and Jerry Alexandre, pictured here with their 6th grade Social Studies teacher, Marc Levenson. Kudos, Gentlemen! We are very proud of you.
* * * *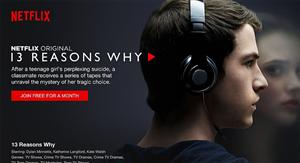 Dear Parents and Guardians of Orange Students:

A new Netflix series, "13 Reasons Why," debuted on March 31, 2017. It has been trending both nationally and in our school community. The show is comprised of 13 episodes depicting strong and graphic themes of suicide, bullying, . . .

Please click below for more information and resources. www.orange.k12.nj.us/site/Default.aspx?PageID=16994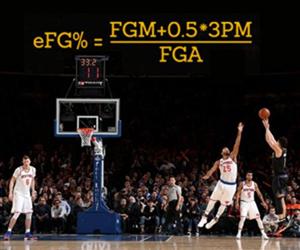 On Thursday, May 4, 2017, Math teachers at Cleveland joined a virtual field trip to the NBA Headquarters to learn how integral math is to the sport and profession. The trip was hosted by Discovery Education. Teachers were able to join in anytime during the day and as many times (continue)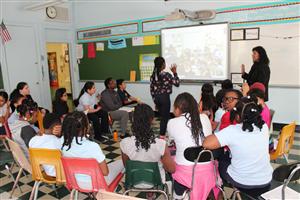 On Tuesday, May 2, 2017, Mrs. Bella Gomez and her 4th grade World Language students met students from the Handcross Park School in London, England for a conversation in Spanish. The global connection (continue)


* * * *


Video Highlights of
Cleveland's Fall Tennis Program