"Leave No Stone Unturned"


Euripides




If you

say

that you

will

leave

no

stone

unturned, you are

emphasizing

that you will

try

every

way

you

can

think

of in order to achieve what you

want

.



Definition of 'leave no stone unturned'

Collins Online Dictionary
* * * *
World Read Aloud Day
February 1, 2018
Mrs. Nancy Lasher and her Science students participated in the 2018 World Read Aloud Day on February 1, 2018. Each year, World Read Aloud Day motivates learners to celebrate the power of words and stories and going global connects students nationally and worldwide.
Mrs. Lasher coordinated a Skype connection with a 5th grade class in Derry Cooperative School District in Derry, NH. The students in both classes took turns reading and sharing pictures with each other. Mrs. Lasher's students read AAAArrggh! Spiders and Anansi Does the Impossible! – two captivating stories about spiders.
After each class shared two of their favorite stories, they shared interesting facts about their school, city and state. The interaction between the students was very genuine, intrigued by seeing students different but very much alike in their school environment.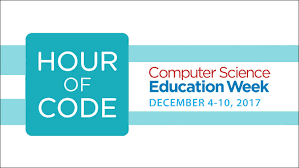 The Hour of Code is a global movement reaching tens of millions of students in 180+ countries. Cleveland is joining in on this exciting event to learn basic computer science and have fun learning code while playing Minecraft, Star Wars and Moana! You can read more about the event at http://hourofcode.com/.
Teachers and students, please use the following link to log into your class:

Cleveland's Hour of Code Classes
* * * *


Research Project for Digital Learning


The Speak Up Project for Digital Learning, facilitated by Project Tomorrow®, gives education stakeholders the opportunity to share their viewpoints about key educational issues, particularly concerning digital learning and the use of technology to support future ready schools. By participating today, you are ensuring your voice is heard not only by your school and district but at the state and national level as findings are summarized and shared with national and state
policymakers
every year. Speak Up is both a national research project and a free service to all schools and districts. Participating schools and districts can access their local data online, free-of-charge in February 2018. To learn more, visit the About Speak Up page. Get started now!

* * * *






F

all 2017 Survey
* * * *
* * * *

Coming Soon!
We are pleased to announce that Cleveland Street School has fulfilled the criteria to be designated "Certified School Digital Citizenship" for the 2017 - 2018 school year. A Common Sense Certified School is dedicated to teaching young people how to be safe, respectful, and responsible Online. This involves providing life-long skills to be safe and responsible on the Internet. Congratulations to the following Cleveland teachers who are Certified Educators of Digital Citizenship: Charmaine Fraser, Stephanie Gagliano-Sabol, Leah Baguidy, Lynda Jackson, Jaime McConnell, Toshia Copeland, Tiesha Smith, Takiyah Jackson, Marc Levenson, Joe Nathan, and Miriam Martin. We commend them for their services to our students.