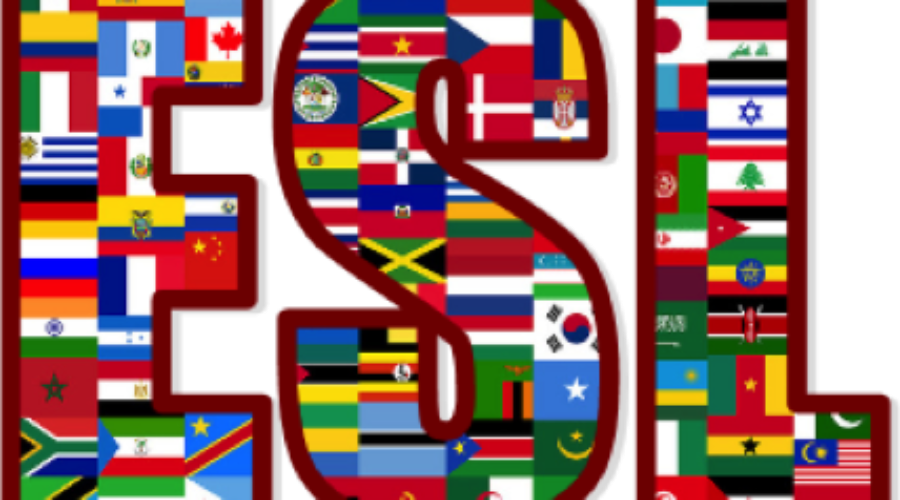 Ms. Claudia Alvarado-Weiner

Newcomers' Academy (NCA I and NCA II)

2021-2022

Contact Information

Orange High School (973)677-4050

Ms. Alvarado, Room 167

E-mail: alvaracl@orange.k12.nj.us or msalvaradoohs@gmail.com

Supplies required for class: 2 notebooks, pencilas and pens

Course Description:

English as a Second Language is a rigorous class that aims to develop students' English proficiency levels in all four domains of language (reading, writing, speaking, and listening). It is also meant to support students in their other general education classes through development of critical thinking skills, academic vocabulary, and writing skills. Each lesson is designed to teach students content and oral/written language skills. The curriculum is developed with WIDA standards, Common Core standards, and College Readiness Standards.

Students will also utilize Rosetta Stone software on a daily basis to reinforce their English language learning experience.

Course Objectives:

Students will be able to:

Recognize and use academic vocabulary

Use note-taking, reading, and study strategies to succeed in all classes

Write for a variety of purposes and audiences

Use correct forms and vocabulary for a variety of speaking situations

Recognize and use idiomatic expressions and text structures

Use critical thinking in real-world applications.

Expectations:

I have two major expectations for my students--be respectful and be responsible.

Be Respectful

-keep the room neat for teacher and the next class

-ask permission to touch teacher's/classmates' property

-be courteous to your teacher and classmates

-use appropriate language

Be Responsible

-come to class regularly and arrive on time

-turn in classwork/homework on time

-write your name on all your work

-bring your supplies to class

-participate





Consequences for breaking our agreement and guidelines:

-first step: warning/hallway conference

-second step: call home/parent conference with student

-third step: after school detention

-fourth step: office referral

Grading Weights:

25% of the grade consists of tests (may include end of chapter assessment, unit, content District assessments.)

20% of the grade consists of quizzes (short assessments of targeted learning objectives.)

20% of the grade consists of class work and participation (inclusive of discussions, teamwork, problem solving daily journal entries, logs, assignments, demonstrations, skill applications…) 25% of the grade consists of Authentic Assessments (portfolios, performance assessments, exhibitions, research, projects, essays, book reports, speeches, 21st Century real world experiences…)

10% of the grade is Homework (vocabulary and grammar)

Course Outline

All exams will test any reading/writing skills taught in class, new vocabulary, and proper English grammar. There will be a major project every marking cycle.

Student Responsibilities:

Students are expected to attend class regularly and exhibit behavior conducive to learning.

Students are to respect themselves, their fellow students, the teacher, and any visitors.

Students are expected to bring materials to class.

Students are to complete all assignments that were missed due to an absence from class.

I will accept late homework and classwork one day after the due date for half credit. (50/100)

Students are to ask for additional assistance, directions, or clarification if needed.

Teacher Responsibilities:

The teacher will notify students of their academic process on a regular basis.

The teacher will be available for conferences with students and parents.

The teacher will provide enough time and resources for students to complete assignments missed due to excused absences.

The teacher will notify students and their parents on how to remediate academic deficiencies.

The teacher will arrange for additional educational support for students requesting it.

The teacher will provide rubrics for projects prior to the start of the project.

Parent Responsibilities

Parents will monitor student's grades and attendance through the Parent Portal-Genesis (Parent Portal can be accessed through the Orange High School website

https://www.orange.k12.nj.us/Domain/83

Parents will monitor student's assignments.

Parents will contact the teacher with questions and concerns.





Required Materials:

Pens(black or blue) erasers and pencils

Two notebooks or a 2 subject notebook. One will be for vocabulary and grammar and the other will be for daily lessons.

A set of headphones for Rosetta Stone or Reading Plus.

Your district issue chromebook (fully charged) should be with you daily.

Cell Phone Policy:

Cell phones should not be visible in the classroom. If I see a student using a cell phone, the cell phone will be confiscated.

Cell phones are only permitted for translation purposes with permission directly from Ms. Alvarado!
Last Modified on September 10, 2021