Park Avenue School
231 Park Avenue Orange, NJ 07050
Welcome to Park Avenue Elementary School

Dr. Myron Hackett - Principal

Ms. April Stokes - Vice Principal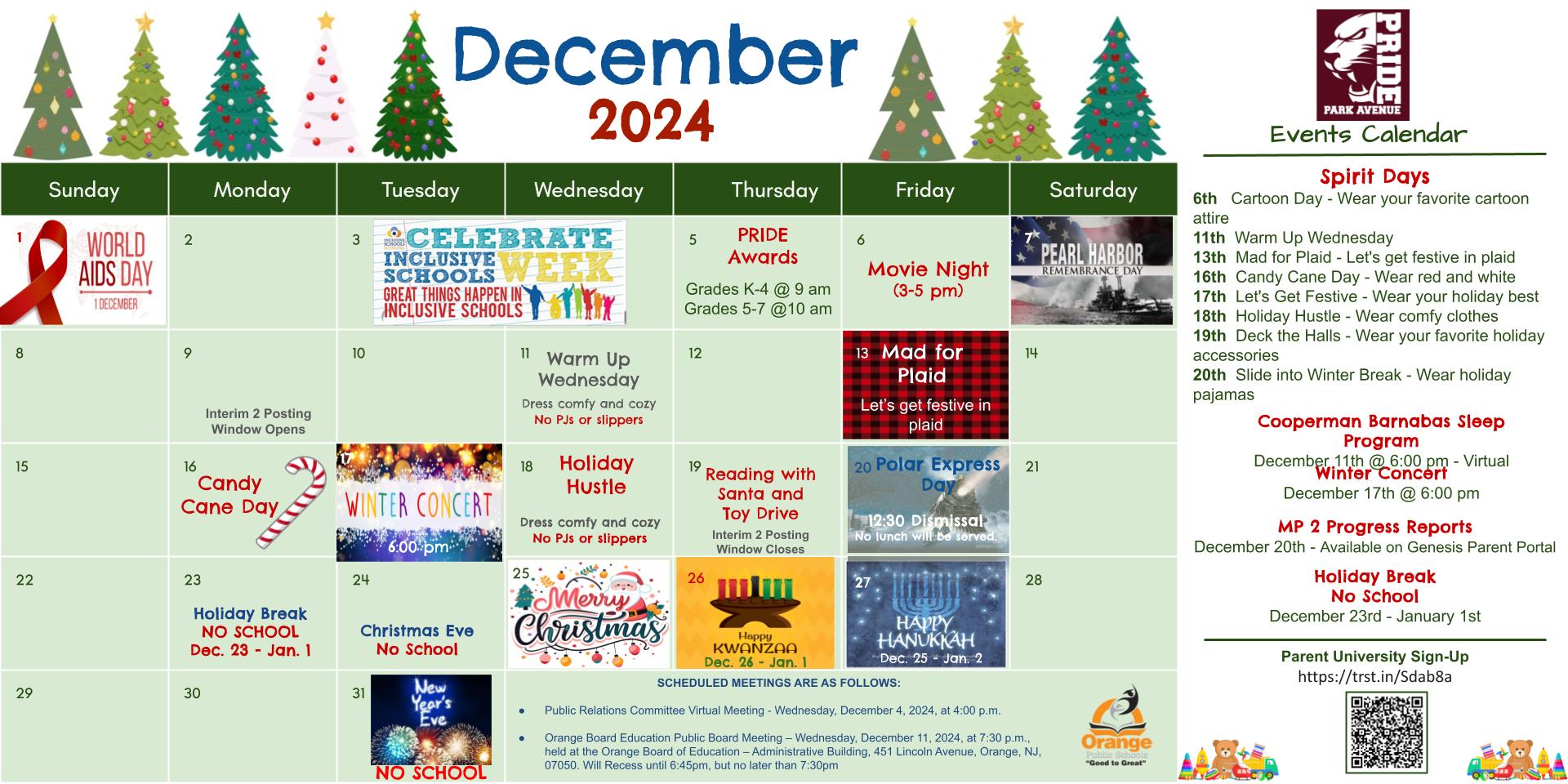 School News and Information
Join Dr. Hackett after you drop off your child in our school library for coffee. This is another great way to stay informed, as well as share your ideas about our school.


Middle School Winter Dance

As the cold weather approaches, we would like to make sure our students at Park Avenue Elementary are dressed properly. Please consider donating to our Winter Coat Drive. For more informantion, please contact Mrs. Moinvil at ext. 17105
Coat drive will run from November 28th - December 16th.

Click here for PAS Saturday Program Application
Parent Registration form for Park Avenue School's Saturday Program for Students in Grades K-7 Classrooms will be filled on a first-come, first-served basis. Late applications may be placed on a waiting list.

- Show your school spritit on Fridays!
- ¡Muestra tu espíritu escolar los viernes!
- Montre lespri lekòl ou vandredi!