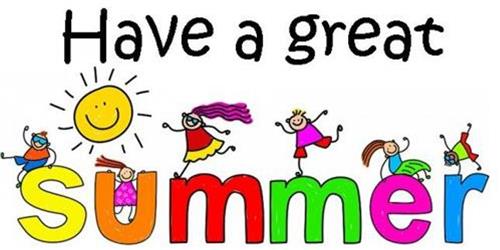 Orange Early Childhood Center
"Building the Future…..One Child at a Time"
397 Park Avenue
Tel: 973-677-4000 ext. 1920 or 1903
Fax: 973-395-8958
Principal of Early Childhood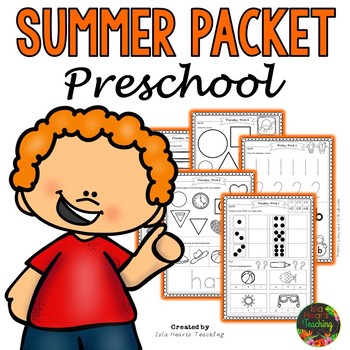 Keep your preschoolers learning throughout the Summer Months. Please click on the links below for a Summer Enrichment Packet and

Homeowork Journal

in English, Creole or Spanish . Have your child return the packet to his/her Preschool Teacher on the first day of school in September.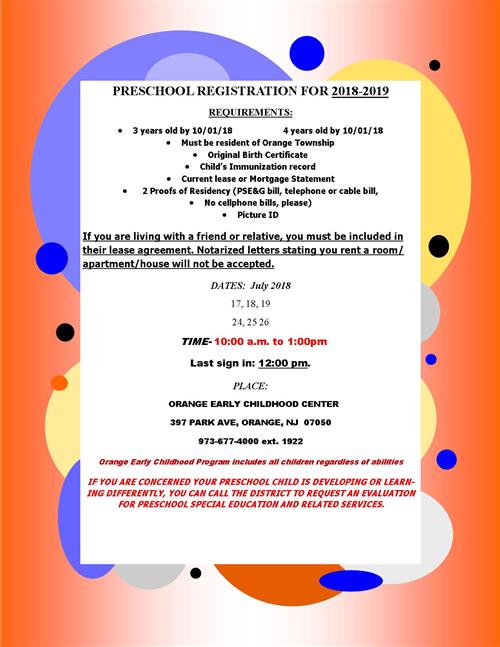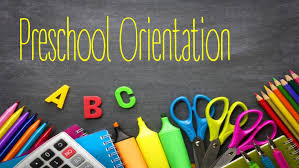 A Parent Orientation Meeting for new students entering our

In-District

Preschool classrooms for the 2018-2019 school year will take place on

Thursday, July 26th, from 5:00 PM - 7:00PM

at Rosa Parks Community School - 369 Main Street. The Orientation meeting is

MANDATORY

for all new students in our In-District preschool classrooms: Orange Early Childhood Center/ Scholars Academy/ Oakwood/ Heywood/ Forest/ Rosa Parks Community School
****************************************************************************************
Make sure you ask your classroom teacher about CLASSDOJO
"ClassDojo connects teachers with students and parents to build amazing classroom communities"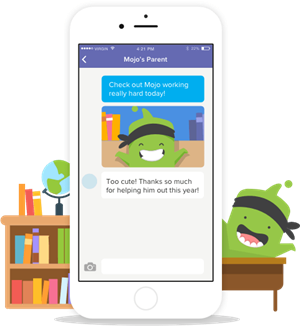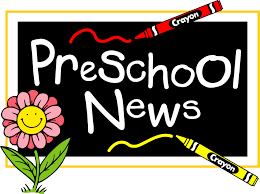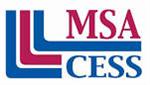 Orange Early Childhood Center
It is the intent of the Early Childhood Department to provide a quality educational opportunity for all children ages three and four living in the City of Orange. Our goal is to maximize their individual cognitive, physical, and social/emotional potential by utilizing a developmentally appropriate approach to learning that is supported by a comprehensive research-based curriculum and the NJ Preschool Teaching and Learning Standards.
Shared Beliefs
· All children will have an equal opportunity to develop personally (i.e. culturally and linguistically) through a quality preschool educational experience
· All children will be provided with a quality educational environment that promotes his/her cognitive, social, and emotional growth
· All children come to school with a special gift and something to offer; it is the responsibility of caring adults to accept, acknowledge and support them while nurturing their gifts in a warm and respectful quality learning environment
· A developmental approach to preschool education supported by a comprehensive research-based curriculum provides educational opportunities that allow for success in life
· Effective preschool programs have an effect not only on the preschooler but on the community as well. It has the potential to positively alter the lives of families and the community at large