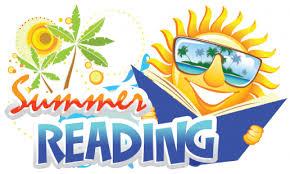 Book Lists for rising Kindergarteners and rising 1st graders
FOR MY UPCOMING KINDERGARTEN CLASS-- I can't wait to meet you in September! These are some of my favorite books, perhaps you'd like reading them with your family this Summer! We will do lots of reading together in Kindergarten, so get a jump on the joy of reading this Summer!

Piggie and Elephant series
Dr. Seuss books
Monkey and Elephant Get Better
My Friend and I
Simon and Molly, plus Hester
Pinch and Dash and the Terrible Couch
How Do Dinosaurs Go to School?
Wemberly Worried
The Kissing Hand
Planet Kindergarten
Chrysanthemum
Pete the Cat, Rocking in My School Shoes

Keep a Summer writing journal! Draw and write to tell about things you do together with your family, make up stories/poems, and/or create characters.

Count things around you! Practice writing your numbers to 20. Practice adding and subtracting within 5. Explore the shapes around you.

FOR MY RISING 1ST GRADERS-- So long Kindergarten, Hello Summer!

Enjoy your Summer with your family. Read books together, sing songs, take trips, write in a journal, count objects all around you, and be ready for 1st grade in the Fall. Be sure to login to some of the websites on my website link to get extra practice at various skills as well! Here are some selected book recommendations for my rising 1st graders to read over the Summer:

A Bad Case of the Stripes
Dinosaur Time
Hi! Fly Guy series
Junie B. Jones series
Nate the Great series
I Can Read books
Puffin Easy-to-Read books
Z Was Zapped
Ten Sly Piranhas
When Sheep Cannot Sleep
Leo the Late Bloomer
The Hello, Goodbye Window
Owen
A Story, A Story
Cookie Fiasco
Flowers Are Calling
Ice Cream Summer
Strictly No Elephants
Waiting for High Tide
We Are Growing!