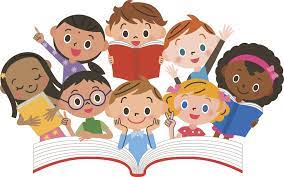 List of Skills to Review -Lista de habilidades para repasar
Matching letters to sounds.

Recognizing and blending sounds.

Common words.

Understanding books and writing.

Simple books.

Engaging with many books and materials.

Asking and answering questions.

Retelling familiar stories.

Hacer coincidir letras con sonidos.

Reconocer y mezclar sonidos.

Palabras comunes.

Comprensión de libros y escritura.

Libros sencillos.

Participar con muchos libros y materiales.

Hacer y responder preguntas.

Volver a contar historias familiares.