Orange High School
400 Lincoln Avenue, Orange NJ 07050
The Orange Public Schools Parent University
THE ORANGE PUBLIC SCHOOLS PARENT UNIVERSITY
The Orange Public Schools is proud to bring you The Orange Public Schools Parent University. The Parent University is a series of free and reduced-price workshops running now through June that offers parents a wide range of experiences across various topics from Study Skills Seminars designed to give parents academic strategies to parent wellness workshops and job placement and certification offerings.
Courses will be accessible to parents via our online registration system. We invite parents, families, and Orange community members interested in attending the workshops to apply.
It is the long-range vision of the Superintendent of Schools to educate and empower families as advocates and as lifelong learners committed to improving the overall health and well-being of our children and our community.
For more information and to register, visit the Orange Public Schools Parent University: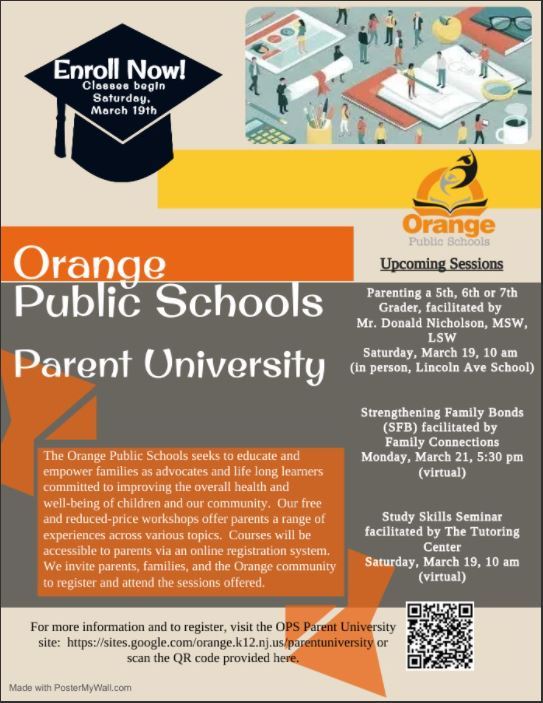 You're online. We're online. Let's connect.