Forest Street Community School
651 Forest Street, Orange, NJ 07050
Internet Safety Parent Resources
Internet Safety Resources for Parents
"Be the parent, you in control"
Managing expectations. The main emphasis should be on keeping your kids engaged with high-quality resources.
Set a routine. Routines can be comforting for everyone. Doing a mix of online and offline activities is important each day—as is time for breaks. Communicate your own schedule to your family and if possible, trade times with another member of the household to check in on learning.
Create a consistent workspace. It may be hard to find separate spaces for everyone in the home to work. If possible, set up a location for each person to work or store materials or projects.
Empathize about change. This is a new experience for your kids, as well as for you. Help them understand that it will take some time to adjust to new tools and ways of learning.
Make time for breaks and fun. Many of us are anxious as we manage this new reality, so take any opportunity to relax and laugh together. Your kids are going to remember your interactions together more than they will remember their math lessons. Make sure relationships come first.
Review schools' plans. If kids are self-directed, try to check in at the beginning and end of the day. If younger kids need more direction, set some focused learning time together each day.
Managing online time. Support the transition to virtual learning and help students think critically about what they see online. Consider these special circumstances. Some of your rules about screen time may need to be adjusted. However, a consistent time for screens off at night will help maintain good sleep habits for a healthier immune system.
---
---

---
RESOURCES
---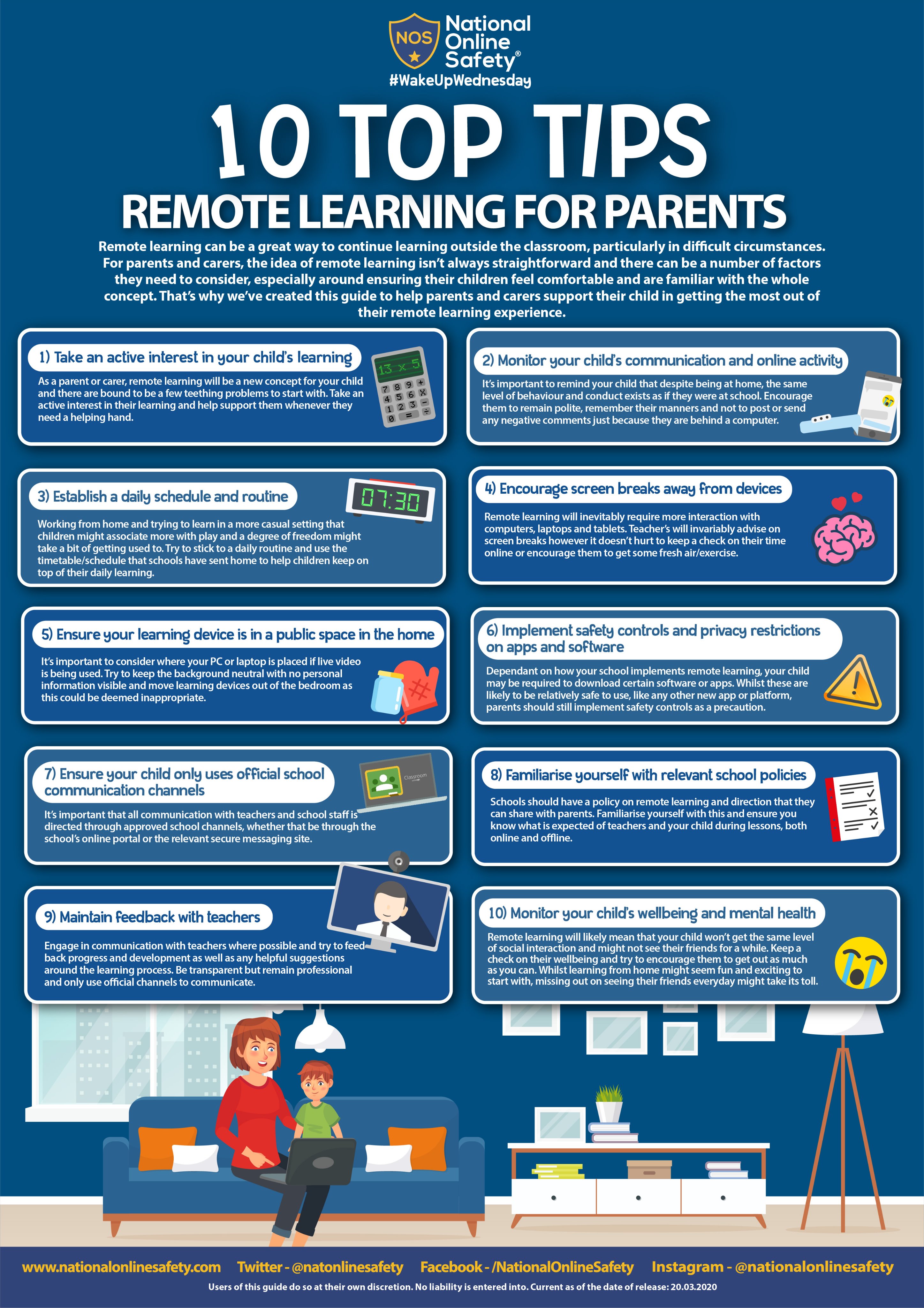 You're online. We're online. Let's connect.