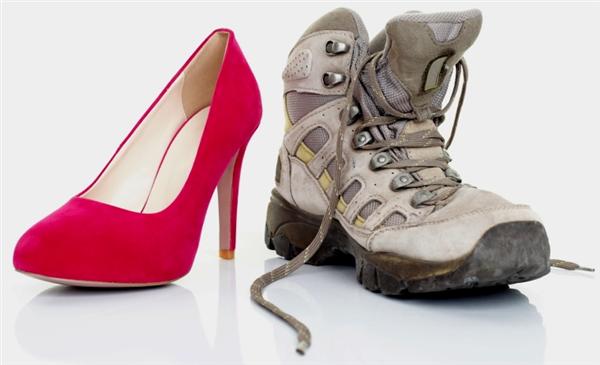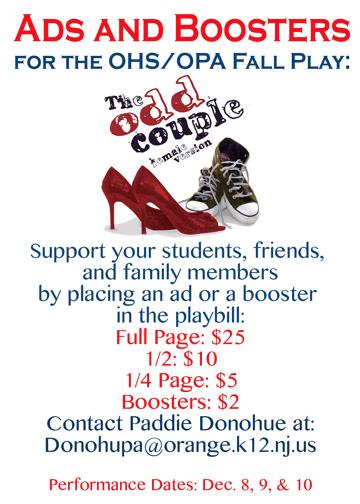 The Odd Couple, You've Seen It Before, But Never Like This! The Odd Couple (Female Version)
Did you know that in 1985, Neil Simon revised The Odd Couple for a female cast? The Odd Couple (Female Version) is based on the same story line and same lead characters, now called Olive Madison and Florence Ungar and centers on the relationship between messy Olive and compulsively neat Florence, after Florence separates from her husband and moves in with Olive. The poker game with the boys has become Trivial Pursuit with the girls, Murray, Speed, Vinnie and Roy are now Mickey, Sylvie, Vera, and Renee, and . . . the Pigeon sisters are now the Costazuela brothers, Manolo and Jesus!

The Odd Couple (Female Version) directed by Dana Levin, will make its Orange debut on "The Great Stage" at the Orange Preparatory Academy on Thursday, December 8, 2016 at 7:00 pm. Additional shows will be performed Friday, December 9, at 7:00 pm and Saturday December 10, at 2:00 pm and 7:00 pm. The Odd Couple (Female Version) stars, Shannon Lake as Olive and Selena Jean Pierre and Ashley Matos, sharing the role of Florance, with Tyra Crespo and Kayla Wade sharing the role of Mickey and Loodmy Altema and Habirah Williams playing the part of Sylvie. Katiana Isaac and Hannah Nzedinma will share the role of Vera while Miphilove Milord and Edith Rodriguez will each play the part of Renee. Danae Green and Trameesha Robertson will act as understudies for all the female roles. Andrew Coates and Jon James will play Manolo and Jesus Costazuela, respectively.

Orange Preparatory Academy is located at 400 Central Avenue in Orange, NJ 07050. Tickets are $7.00 at the door for adults and $5.00 for children and seniors. Tickets can be purchased for a pre-sale cost of $5.00 each from any cast member, by emailing the Production Manager at Donohupa@orange.k12.nj.us or by calling 908-285-3139.
Last Modified on November 28, 2016