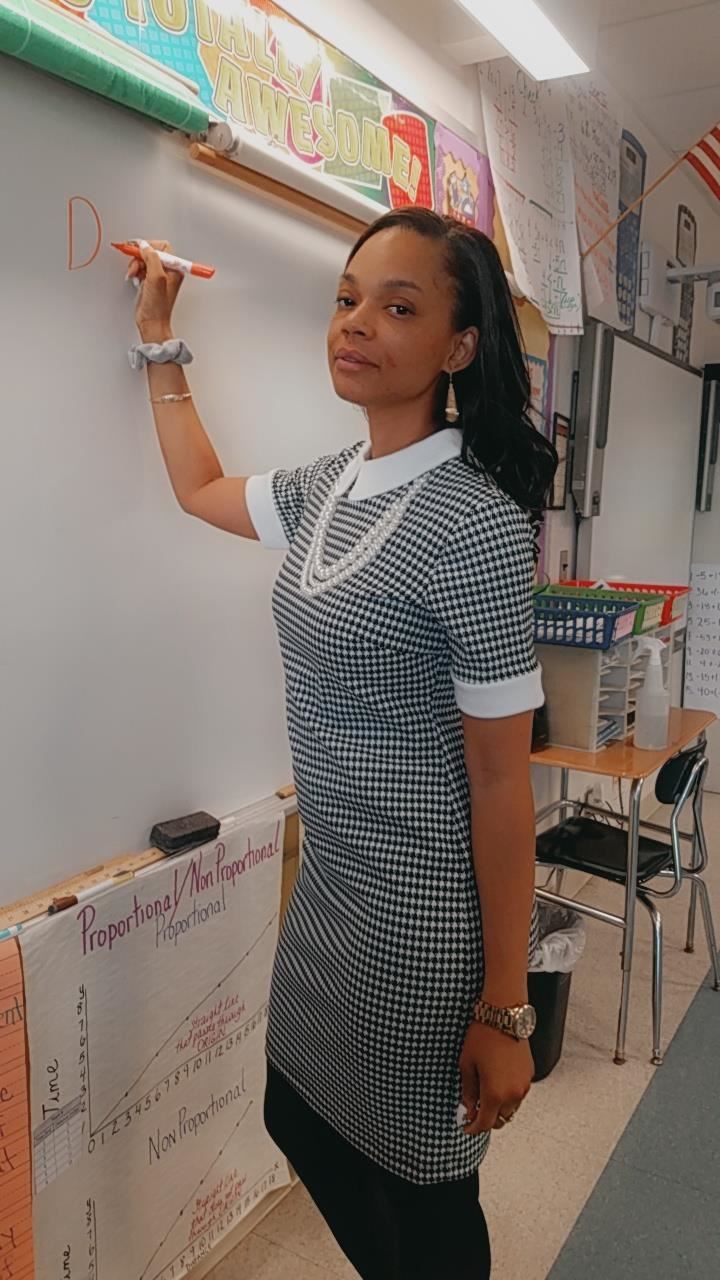 Phone:
Email:
Degrees and Certifications:
Miss

D. Sealy

Philosophy of teaching

Greetings! I am Dineel Sealy and I am a 7th Grade Mathematics teacher here at Rosa Parks Community School. I have been teaching for over eight years and this is my fourth year teaching 7th Grade. This is my first year at Rosa Parks Community School and I'm excited to be part of a team of dedicated educators.

My pedagogical philosophy consists of engaging students by using diverse teaching methods and encouraging their use of a variety of cognitive skills. Through my pedagogical philosophy and related ideas, I strive to educate students for a rapidly changing world in which they may become moral agents of transformative change for a better quality of life for all people. The ideology that education is a life-long process and not just a preparation for a future career drives my teaching philosophy.

An enthusiastic environment also facilitates engagement. One way to develop my student's enthusiasm in the learning process is to convey the enthusiasm I have for the subject matter. Enthusiasm is contagious, and by demonstrating the love I have for the field of Mathematics, I feel my students become more engaged and interested in Mathematics as well.

My classroom environment actively engages both students and teacher in positive dialogic positions; that utilizes experience as an importance source of knowledge; that emphasizes knowledge as distinctly relevant to our lives, and recognizes the overall participatory nature of the learning process for both student and teacher. This dialogic pedagogy is pivotal to the goal of raising the students' awareness.

Education:

2003 Syracuse University Bachelor of Science, Computer Engineering with a minor in Mathematics

2020 New Jersey City University, Masters Art Teaching

Certifications:

I am certified by the state of NJ to teach K-8 Elementary Education and Middle School Mathematics.