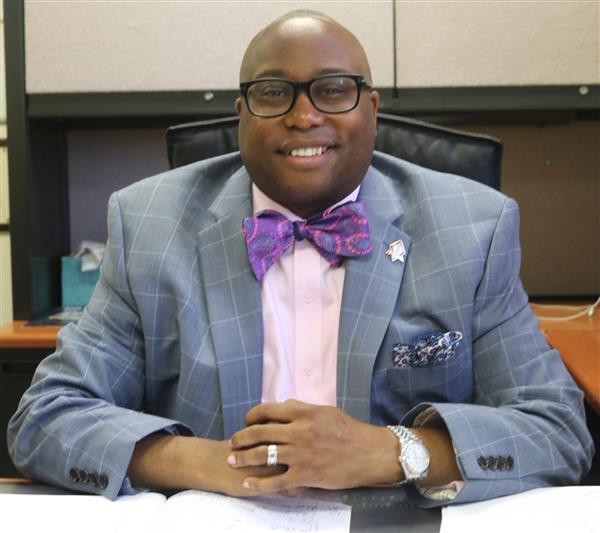 Gerald Fitzhugh, II,

Ed.D.


Superintendent of Schools
Superintendent's Welcome Back Message to Staff
The beginning of a new school year, like the dawning of a new day, reminds us that the future holds infinite possibilities. I hope that your summer vacation continues to be relaxing; filled with adventures and good health because you deserve it. The opportunity to refuel over the summer is a necessary component of the important work that we do. I know that we are about to begin a great school year filled with hope, vision, and excitement. As we begin this school year, I wish everyone the greatest success as we welcome over 5,000 students on their educational journey.

Throughout the summer, teachers and students have been highlighted via our social media platforms (Facebook, Twitter, and Instagram). Daily, we were able to capture sound pedagogical practices from our summer sites. I can say, students were engaged, and teachers gave 180% to ensure that curricular goals were achieved. As we reviewed the state of the curriculum, we began the process of revising curriculum documents across content areas, as well as discussing the need to revamp the lesson plan expectations. Instruction and student acquisition of knowledge must make sense. We want to ensure that everything we do, instructionally, is aligned.

During this time, I also conducted one-on-ones with board members, administrators, community stakeholders, and union leadership to obtain a clear picture of where we stand as a district. One overarching theme resonated as a result of those meetings. Each constituent group believes in the district and the students that we serve. My hope is that through our reinvigorated Professional Learning Communities, this will anchor the instructional work. Both you and our students will think of the district schools as a place where a community of learners will come together to engage in relevant, interesting work. My goal is for you to ask questions in order to stretch your instructional thinking and, as a result, challenge your students with thought-provoking questions that require the use of higher-order thinking skills and core competencies.

We will work as a team to ensure that professional development is tailored to the needs of staff and predicated on data. In addition, staff will learn how to drill down data in order to effectively use the information to inform the lesson planning design and implementation. In the book Defying Standardization, Christopher Tienken, Ed.D., writes about staying away from the "one size fits all model," but individualizing supports to obtain maximum results. This is exactly what we will do as a district. We at Central Office will provide the infrastructure and human capacity to support your ability to make great things happen. I am certain with our Central Office staff in schools to support the instructional program, alongside me as Superintendent, we will see the fruits of our labor. We are here to support each of you as we walk together into School Year 2019-2020.

I look forward to seeing each of you on Tuesday, September 3, 2019, at the Orange Preparatory Academy for the Superintendent's Forum. Please note, we will begin at 8:30 AM. This forum will provide a look into how we will transform this district from "Good to Great." As we move forward with our reform efforts, I invite you to think about something written so long ago, but that still resonates today. Emerson said, "Do not go where the path may lead, go instead where there is no path and leave a trail." I am confident that we will blaze a trail filled with success and accomplishment as, together, we launch the best year yet for the Orange Township Public School District.