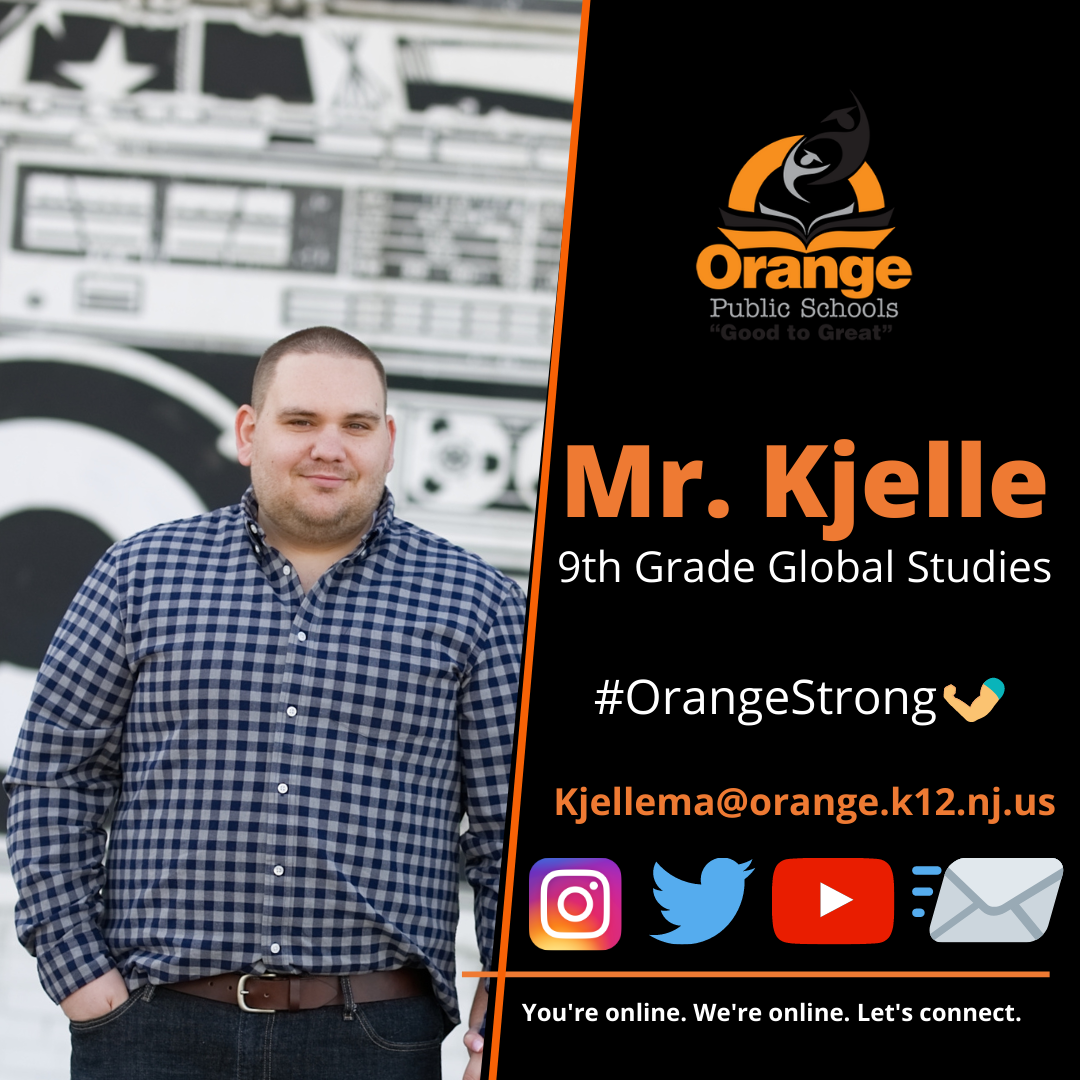 Phone:
Email:
Degrees and Certifications:
Social Studies Students with Disabilities
Mr.

Kjelle
Email = Kjellema@orange.k12.nj.us
Dear Parents and Students,
Welcome to the 2021-22 school year. My last day at Orange Preparatory Academy is Friday, September 10, 2021. In order to provide the best transition possible, please see Mr. Esquerre's webpage for eighth-grade students and Mr. Binns' webpage for ninth-grade students.
Links and codes will be posted on Mr. Esquerre's Page and Mr. Binns' Page.
Student responsibilities in completing the homework assignments include:
Identifying a comfortable and quiet space to study/learn
Dedicating appropriate time to learning, as guided by your teachers
Routinely checking appropriate Google Classrooms and emails for information on courses, assignments, and resources, on a daily basis
Attending and participating in class time offered by your teachers
Engaging in the platforms with academic honesty, integrity, and according to the district's Acceptable Use Policy
Submitting all assignments in accordance with provided timelines and/or due dates