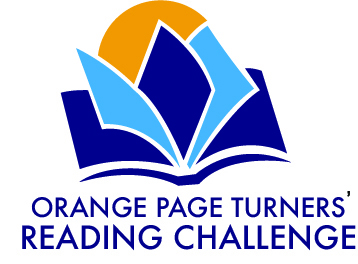 The Orange Page Turners 2017-2018 Reading Challenge
The Orange Page Turners 2017-2018 Reading Challenge will begin on November 23, Thanksgiving Day and continue through May 1, 2018. The challenge this school year is two million pages read by the entire community.

Teachers are asked to encourage all students to actively participate in the various reading initiatives throughout the district (Reading Plus, Reading Rewards, and Read 180/System 44) in order to keep track of the number of pages read. Independent reading will be counted through a student's Reading Rewards with the school librarians. This is also an invitation for all staff (teachers, security guards, cafeteria, custodial, para-professionals, administrators, SPACE, etc.) to get involved. It will take the whole village to reach 2 million pages in five months.

Let's spread the word and get this READING party started!

Listen to this inspirational song and sign-up for the reading challenge today. Let's do as the song says and just READ, READ, READ!