BILINGUAL PARENT ADVISORY COMMITTEE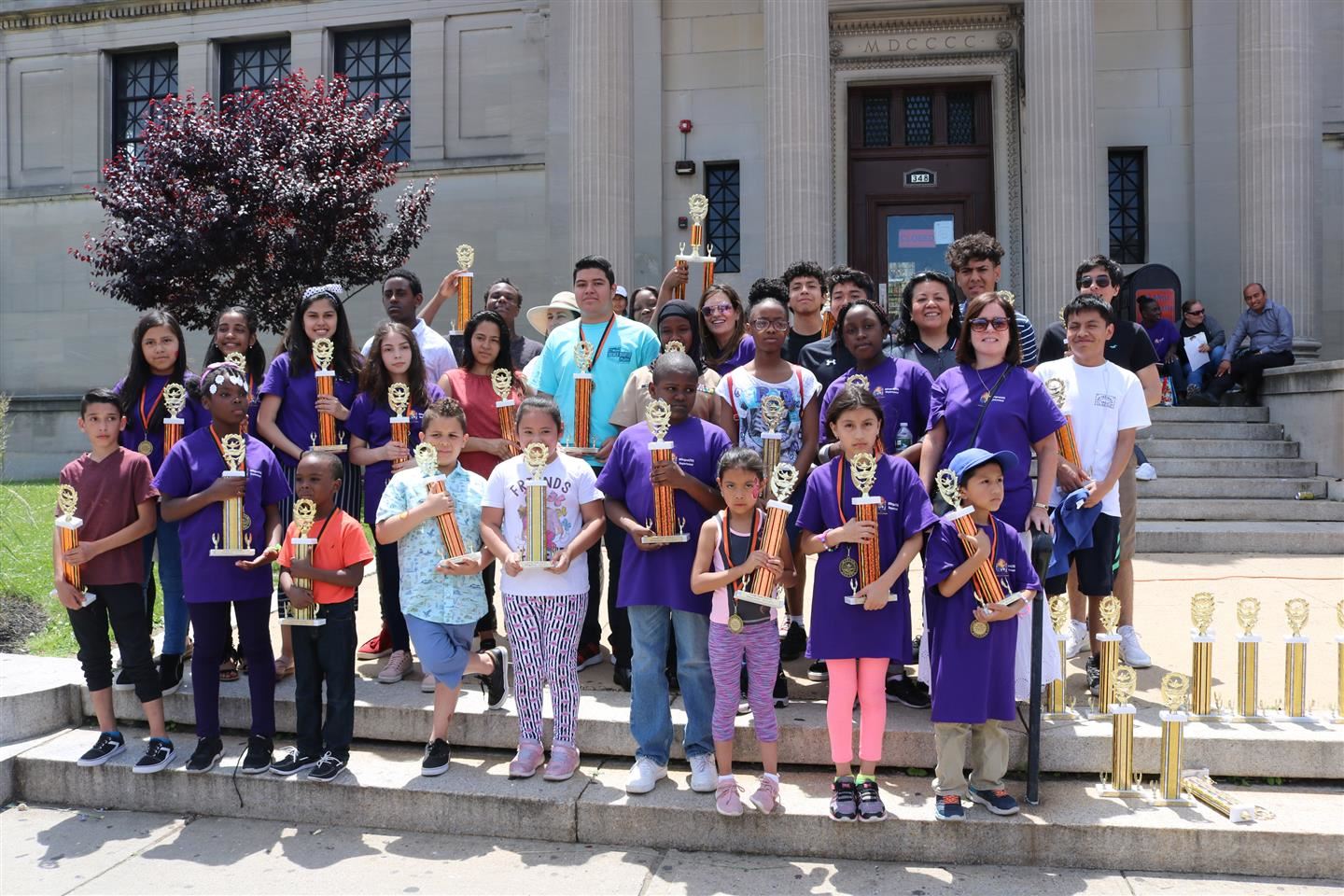 Bilingual Parent Advisory Committee

If you are the parent or legal guardian of an English Language Learner (ELL), you are invited to participate in the Orange District Bilingual Parent Advisory Committee.

All other members of the District EL Community including Early Childhood Advisory Council, Kindergarten Transition Committee are invited to participate as well.

2021 - 2022 Meeting Schedule:

Our meeting schedule for 2021 - 2022 is being solidified. The meetings will take place from 6:00 p.m to 7:00 pm. in the months of October, January, April, and June:

October 19, 2021

January 19, 2022

April 2022-TBD

June 2022-TBD

Contact Information:

The contact person for additional information is Nurka L. Nieves, Ed.D., Supervisor of Bilingual/ESL/World Languages, 973-677-4000 ext. 50504, nievesnu@orange.k12.nj.us. You may also contact:

Mrs. Dannette Gomez for Spanish, gomezdan@orange.k12.nj.us

Ms. Florita Pierre-Blake, pierrefl@orange.k12.nj.us

What is the Bilingual Parent Advisory Committee?

The Bilingual Parent Advisory Committee is a committee required for public school districts that have bilingual education programs, code 6A:15-1.15 (b). The committee consists of bilingual program parents, legal guardians of English Learners, bilingual and ESL teachers, counselors, or other school personnel and EL Community leaders.

The majority of members are parents/guardians of children in the program. Membership is representative of the languages of the languages served by the district.

Committee Members

Ms. Karen Harris, Executive Director of the Office of Humanities

Ms. Guadalupe Cabido, Community Stakeholder

Ms. Narcisa Guarquilla, Parent Central Elementary School

Mr. Frank Iannucci, Principal Lincoln Avenue Elementary School

Ms. Kavito Cassimiro, Assistant Principal, Orange High School

Mr. Frank Tafur, Supervisor of Guidance, Orange Public Schools

Ms. Dannette Gomez, Administrative Assistant

Ms. Jocelyn Hodges, OPS – Spanish interpreter

Ms. Milagros Anto, Spanish Teacher, Orange High School

*Bilingual Teachers

*ESL Teachers

Activities will include:

Review of the district's bilingual service plan

Training from the district to make informed decisions

Provide information regarding the English learner program

Participate in the planning, operation, and evaluation of bilingual and ESL programs

Planning of parents events/evenings

Goals

Bilingual Parent Advisory Committee goals are to:

Advocate for students in the Bilingual and ESL Programs in the oRange Public Schools

Help make decisions regarding the Bilingual and ESL Programs in OPS

Connect with other parents in Orange Public Schools

Support the academic achievement of ESL students by attending trainings/workshops, conferences, and other events for bilingual parents whenever informed of such.

Events Planned (Dates will be provided)

AP Spanish Presentation to Parents - TBD

Presentation on Importance of New Jersey Seal Of Biliteracy

Annual Orange Bilingual Fair

Empowering Parents on use of Technology

Reading with your Child

Math @ Home

All meetings will be held from 6:00 - 7:00 p.m. Meetings will be held virtually.

AP Spanish Parent Meeting

19 parents attended. Congratulations Ms. Anto and OHS. Next meeting is scheduled for November 23rd at 8:00pm.