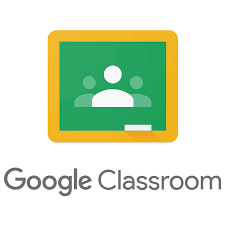 Phone:
Email:
Degrees and Certifications:
Extended Learning (At Home Instruction)

Dear Parents and Students,

Welcome to the Extended Learning Resource Page. This page was created to provide students working from home with access to assignments, links, assessments, and practice resources.Additional information and daily updates can be found on the district's COVID-19 Resource Page found at Orange Public Schools Resource Page

EXTENDED LEARNING OFFICE HOURS

I will be conducting on-line office hours from:

9:00 a.m. to 11:00 a.m. and 1:00 p.m. to 3:00 p.m.

I can be reached for office hours via Google Classroom, Class Dojo or email if you have questions or need assistance.

Email: assiasar@orange.k12.nj.us

Please click on the link below to access a video on an Introduction to Class Dojo.

EXTENDED LEARNING PROCEDURES

Students and parents are expected to check Class Dojo/Google Classroom for assignments that will be completed via Google Classroom for all Language Arts assignments.

Students will complete assignments at home and submit all work via Google Classroom.

Below are the links and codes to my Google Classrooms. Assignments will be posted by 9:00 a.m. each day, Monday-Friday.

Each assignment will contain a due date.

How to log into Google Classroom:

2. On the top right corner, there will be a blue rectangle that says "Sign in".

3. Click on the rectangle that says "Sign in"

4. Student will type in their log in account information- making sure they include @orange.k12.nj.us after their username.

5. Student will enter their password- their lunch# with an additional 00

Example: Lunch# (123456)--- Google Account Password 12345600

6. Student will click on the "Google Apps" Square in the top right corner of the webpage.

7. Students will click on "Classroom".

8. All student "Classrooms" will be available for student assignments.

Assia's Homeroom Class Code: zklml57

Devose's Homeroom Class Code: iutbpnl

Taylor's Homeroom Class Code: a56ruyd

*If your child does not remember their Google Account information- Please send me a message via Class Dojo or Email.*

Please click on the link below to access a video on Google Classroom Tutorial.

Students are also expected to work on Reading Plus (5 SeeReaders/week) and iReady Reading (30 minutes/week).

Students can log in through Clever.

EXTENDED LEARNING FEEDBACK

I will provide feedback on student assignments via Google Classroom.