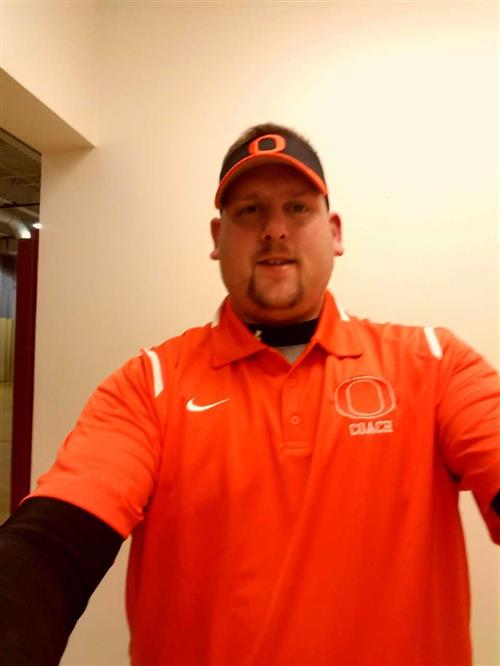 Phone:
Email:
Degrees and Certifications:
Mr.

Peter Naumowicz

Hello,

I am Mr. Naumowicz a Health and Physical Education teacher at Orange Preparatory Academy. I have been Teaching in the Orange School district since February 2007 at Orange Middle/Prepatory School for seven and a half years, 6 years at Park Avenue School, and one year at APEX and Scholars. Along with teaching in Orange I have also been coaching with currently sixth season as Head Coach of the Varsity Girls Soccer team at Orange High School and going onto my eleventh year as Head Softball Coach at Orange High School. In the past I coach the Orange golf team for two years and was assistant coach for Orange boys soccer team for five years and assistant coach for Orange High School Boys Basketball team for 2 seasons. I was named Orange school district Coach of the Year for the 2016-2017 year.

I have worked my spring and summer months doing various jobs with professional baseball teams for 14 years. The following teams are the Baseball teams I have work for the: New Jersey Cardinals 2002-2006 Sussex Skyhawks 2006-2011 Newark Bears 2011-2014 Rockland Boulders 2014-2015 Sussex County Miners 2019. I worked for the semi-pro football team the New Jersey Stags for two seasons. I worked for the semi-pro Hockey team the New Jersey Outlaws for one season. I have done almost every signle job opportunity that can be done in sports with these pro teams except for playing for them. I truely Enjoy Sports. Baseball is probaly my favorite sport with the Yankees as my Favorite team. Basketball and Football are probably my best two sports in terms of my athletic ability and my favorite teams in those sports are the Olando Magic and the New York Giants. Before suffering a kneee injury the one year I decied to play football, which required surgery, I was a three sport athlete with 14 seasons of playing baseball, 13 seasons playing soccer, and 8 seasons playing basketball. I am very knowledgable in sports if you met any of my friends they would say they want me to be in a sports trivia contest because I know alot. I see being a student athlete as being very important with student first and athlete second. I prided myself in student first athlete second myself.

Although my main love is sports I tend to focus alot on fitness and skills that will work for lifelong health and fitness. All Physical Education Teachers need an extensive work load in the health feild which means we had to take some pre-med courses so that we all have a full understanding of the human body. In health we will go over many different health topics to help encorage lifelong fitness. Topics range from relationships to body parts and growth to drugs and acholol knowledge. Students will be getting homeowrk and all different kinds of assignments ranging from online blogs to research assignments. Students can always ask me anything as long as it doesn't harm their life or well being it will be between just the student and me.

Thank you I look forward to a great year and helping all of you in all areas you need. Thank you.