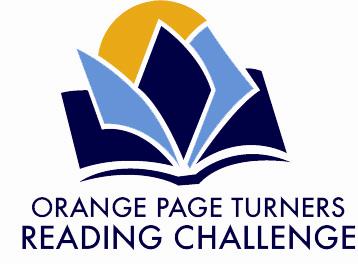 Listen to this inspirational song and sign-up for the reading challenge today. Let's do as the song says and just READ, READ, READ!

Your browser does not support HTML5 audio
Orange Page Turners - Reading Challenge Update
Over 461,000 Pages Read!

The Orange Page Turners Reading Challenge is halfway to its goal of one million pages read, from November 25, 2016, to April 16, 2017. The challenge has adults, community groups and schools competing for prizes. The Orange Public Schools have been divided into two groups, according to size. Of the Group I Schools: Cleveland, Forest, Heywood, Oakwood Avenue Community School, Orange Early Childhood Center, Scholars Academy and Career and Innovation Academy of Orange, Forest Street School is leading with close to 50,000 pages read. Of the Group II Schools: Lincoln, Park, Rosa Parks Community School, Orange Preparatory Academy, and Orange High School, Orange Prep and Rosa Parks are close, with an edge going to Orange Prep for close to 75,000 pages read.


More adults are needed to sign-up and record pages. Have you registered for the Page Turners Reading Challenge?